5 Home Business Opportunities that Can Be Done from Garages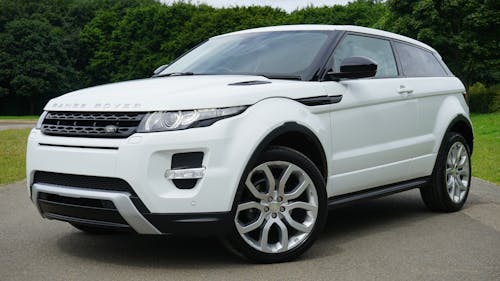 The garage can be a place to start a home-based business opportunity. Location is one of the most important factors that influence the progress of a business. But to get a strategic business location is not easy. in addition to expensive, its availability is also very limited, so to overcome such problems, you can actually use an unused home garage to start a business. Instead of being unemployed, you better use it as a business location.
Many benefits can be obtained from a business that starts from a home garage. because in addition to saving costs for renting a place of business, but starting a home-based business in a garage will also make you more likely to meet with your family. In addition you will save more on your vehicle fuel, because your place of business is in your home garage. The point is your business will be more effective and efficient. For those of you who are interested in starting a business and owning an unused home garage, you can try the following home-based businesses.
Laundry
You who live in urban areas can certainly start a laundry business from your home garage. This business opportunity is quite promising, considering that many urban communities are busy and do not have time to wash their own clothes. They choose to hand over the affairs of washing clothes to housemaids or laundry services.
You can capture the golden opportunity of the laundry business. You only need to prepare a few equipment that are used to run a laundry business, these equipment include washing machines, buckets, irons, dryers. But if you are still hesitant to spend capital to buy the equipment, then you can start a business in a simple way. You can work with the laundry that first existed.
You need to provide a place to receive shipments of dirty clothes from customers, for example in the garage. If you get an order, then you just throw it to the laundry that has worked with you. And you can get a big profit.
Food stalls
You can turn your garage into a food stall, because some people don't have time to cook, so they decide to buy food at a food stall. You have to decorate the garage so that it becomes a food stall. Provide a varied and daily menu so your customers don't get bored.
You have to put up an affordable price and serve home-cooked food quickly and satisfying flavors in order to get many customers. If your customers are satisfied with your cooking and service, your income will increase. If you need a lot of capital, then you can apply for Unsecured Loans or KTA.
Online Shop
If you are seriously involved in an online shop business, then you still need a place to work. You need space to put a computer and store merchandise until the process of packing merchandise that has been sold. The existence of the store is also more convincing customers.
For the sake of the progress of your online shop business, then you have to give up an idle garage into a center of activity. Especially if you have started to recruit employees, of course your family will feel uncomfortable if there are other people who are all day in the house. better to use a garage to expand business.